The Bay Area Radio Museum
The Bay Area Radio Museum (BARM) presents archival broadcasts, historical documents, photos, music surveys and biographies that tell the stories of Bay Area Radio. Trace the history of radio in the San Francisco Bay Area from its origins in the early 20th Century through its development into a network powerhouse in the 1930s and 1940s and a thriving source of entertainment, news and sports today.
The BARHOF Class of 2017 was inducted on September 23, 2017, at the Basque Cultural Center in South San Francisco. Two Sherwood Awards were also presented, including Chris Jackson Read more…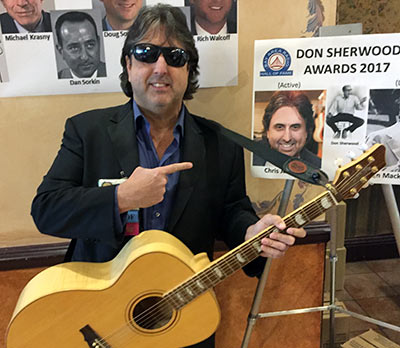 Below, Greg Sherwood of KQED-9 introduces the first Sherwood Awards, named for his father Don Sherwood, known as the "World's Greatest DJ."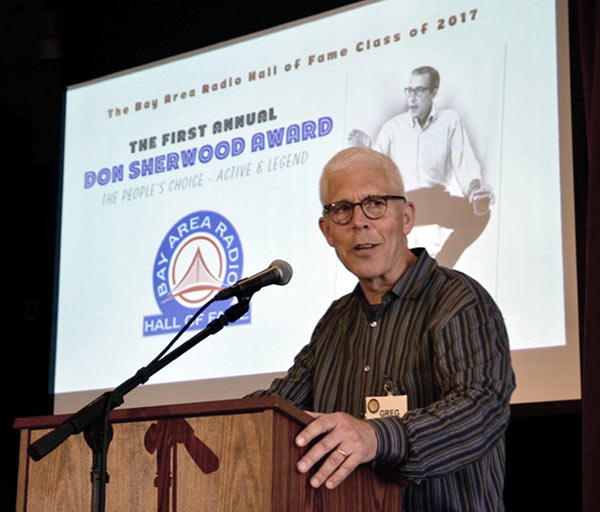 SEARCH | SITEMAP | DMCA NOTICE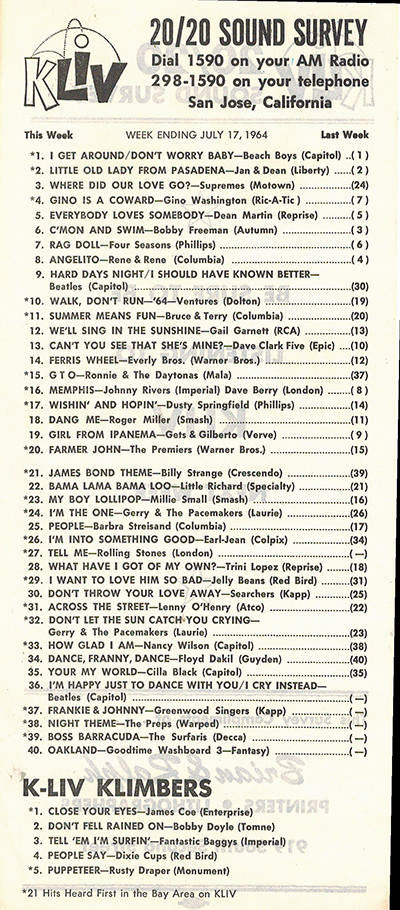 KLIV Honored As 2017 Legendary Station
The Bay Area Radio Museum and Hall of Fame are a service of CHRS
New KPEN Book Now Available – Support CHRS & BARM
"The Story Of KPEN"
 by Gary M. Gielow. 
CLICK HERE TO ORDER NOW
. Only $23.95 including shipping. CHRS is the sole distributer of this book. 100% of funds raised are being donated to CHRS.
SUPPORT CHRS & BARM – If you enjoy visiting the CHRS Bay Area Radio Museum & Bay Area Radio Hall Of Fame online, we hope you'll BECOME A MEMBER OF CHRS TODAY to help us continue to grow. We need your support!
Please also consider a donation to assist our efforts in preserving Bay Area radio for generations to come. All contributions are tax deductible and help us to continue bringing great radio to you. PLEASE DONATE NOW!
Shop on smile.amazon.com and they will automatically donate a portion of what you spend to CHRS/BARM. Just click on the Amazon Smile icon, select CHRS as your charity and shop!